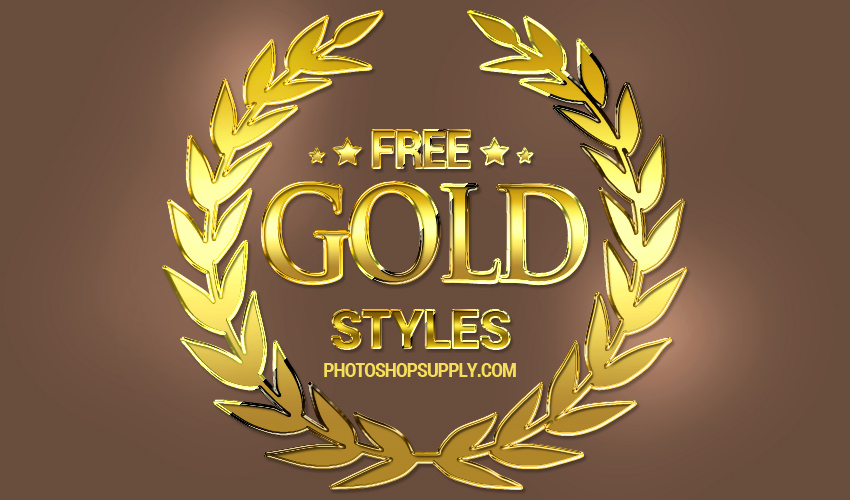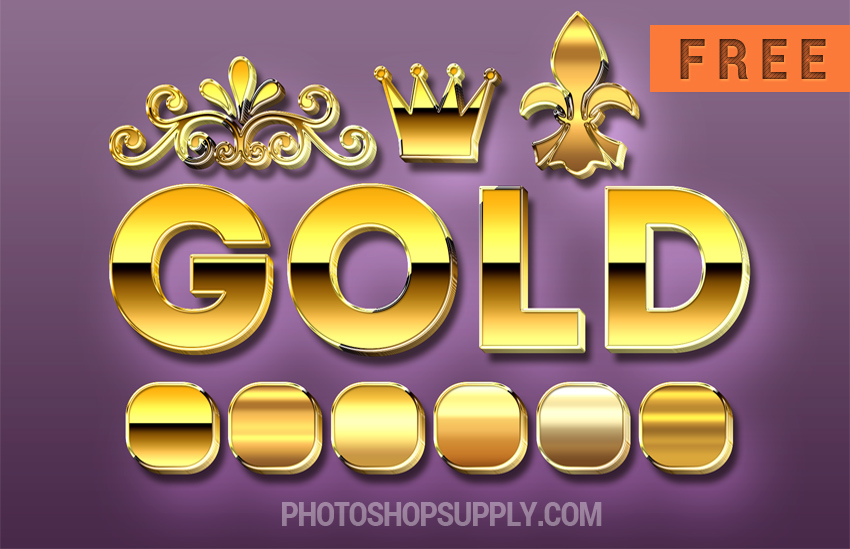 Gold Style Photoshop Freebie
Gold style Photoshop file that you can download for free and use to create gold text, gold effects and gold logos in Photoshop.
Create a gold text in Photoshop in no time with these free gold layer styles.
This freebie includes a gold text psd file and a layer style file with 6 gold styles for Photoshop.
Gold Layer Style Photoshop File (ATN)
So, you also get an ASL file with 6 golden layer styles for Photoshop. These golden styles work great for text, custom shapes and logos.
If you are looking for golden styles Photoshop freebie, you can try this item.
This awesome gold text effect Photoshop creator is so easy to use!
Gold Text Effect Photoshop Mockup (PSD)
The PSD mockup contains smart objects and layer styles that you can edit and customize. Create a 3D gold text effect in just a few seconds.
You can choose the 3D or 2D gold style (see the preview images).
The layer style is created with gold gradients for Photoshop made after real gold textures.
So, if you need elegant gold layer styles for Photoshop use, just download our freebie!
About Photoshop Styles
If you've never used Photoshop styles before and you are unsure how to use them, please take a couple of minutes and check out these great resources:
How To Install Photoshop Styles
How To Use Photoshop Styles
The Photoshop styles are popular graphic design resources. You can create awesome text effects and logos using Photoshop styles.
Item Details
This freebie contains 1 ASL file, 1 PSD file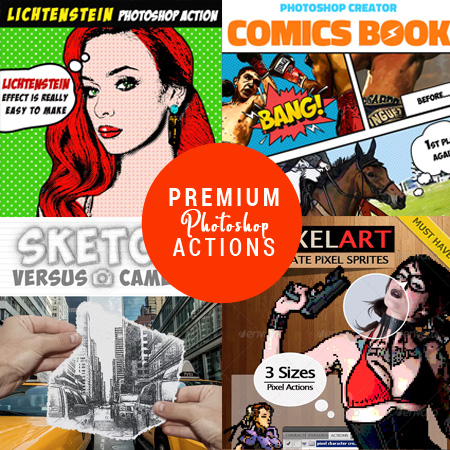 DOWNLOAD PHOTOSHOP ACTIONS
Do you really like this item? Don't forget to Share! Thank you 🙂