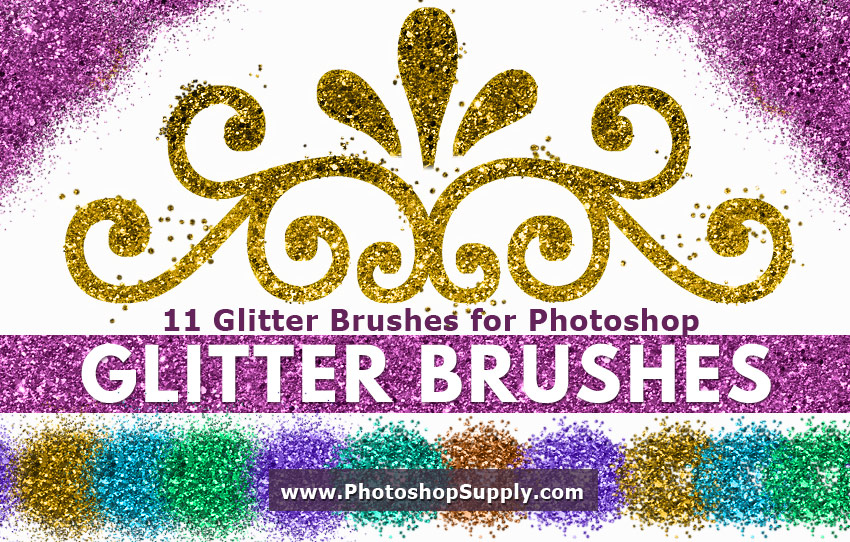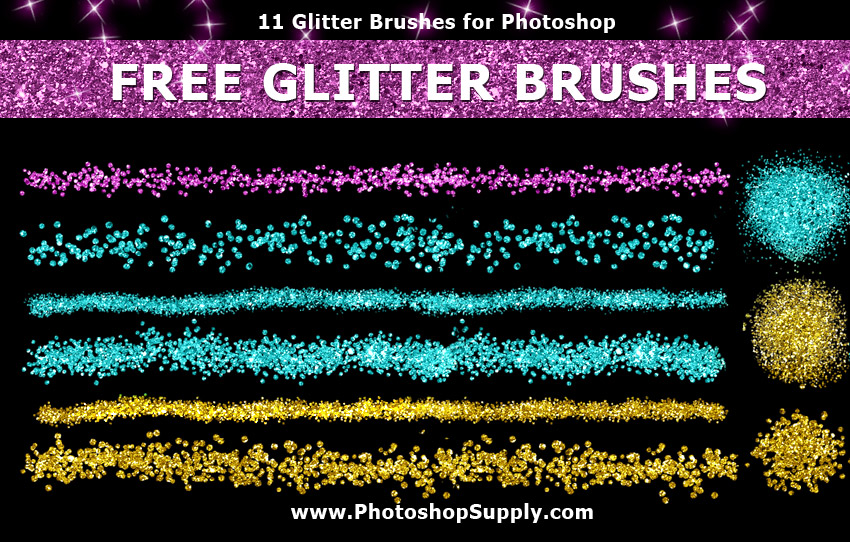 Glitter brushes Photoshop file that you can download free from PhotoshopSupply. Use these glitter brushes to create glitter effect in Photoshop.
Glitter Brushes Photoshop Freebie
Create glitter effect in Photoshop with these cool glitter brushes.
Inside the pack you get 10 glitter brushes for Photoshop and a bonus sparkle Photoshop brush.
These glitter Photoshop brushes 👍 are really useful and fun to use!
How To Create Glitter Effect In Photoshop
In Photoshop you can create a glitter effect really easy:
Load the ABR file in Photoshop
Create a new layer called Glitter Effect
Pick the Brush Tool and simply draw using the glitter brushes
Add a layer style to the Glitter Effect layer; add a Pattern Overlay using the Glitter Patterns
Create a new layer and use the Sparkle Photoshop brush to make the glitter more shiny; add a glow layer style to the sparkle
Glitter and sparkle work great together! Create cool glitter overlays and sparkle overlays for your pictures.
What Is Inside This Pack
By downloading this freebie, you get an ABR file (Photoshop brushes) with 10 glitter brushes for Photoshop and 1 sparkle brush.
Photoshop brushes can also be used in Gimp.
It's essential to also download these awesome Glitter Patterns for Photoshop in order to create the glitter effect that you see in the previews.
About Photoshop Brushes
If you've never used Photoshop brushes before and you are unsure how to use them, please take a couple of minutes and check out these great resources:
How To Use Photoshop Brushes
The Photoshop brushes are extremely popular among graphic designers, saving them a lot of time and money. Among the best Photoshop brushes are the paint splatters, brush strokes, floral brushes, textures brushes, etc.
Item Details
This freebie contains 1 ABR file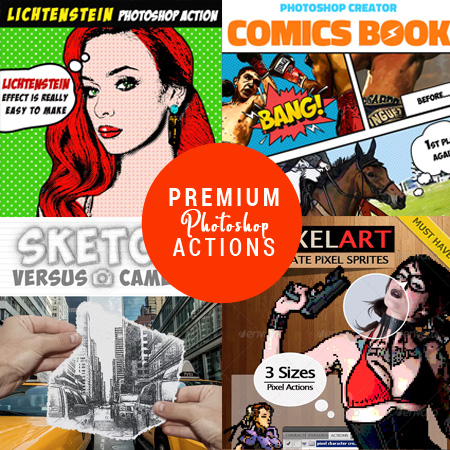 DOWNLOAD PHOTOSHOP ACTIONS
Do you really like this item? Don't forget to Share! Thank you 🙂