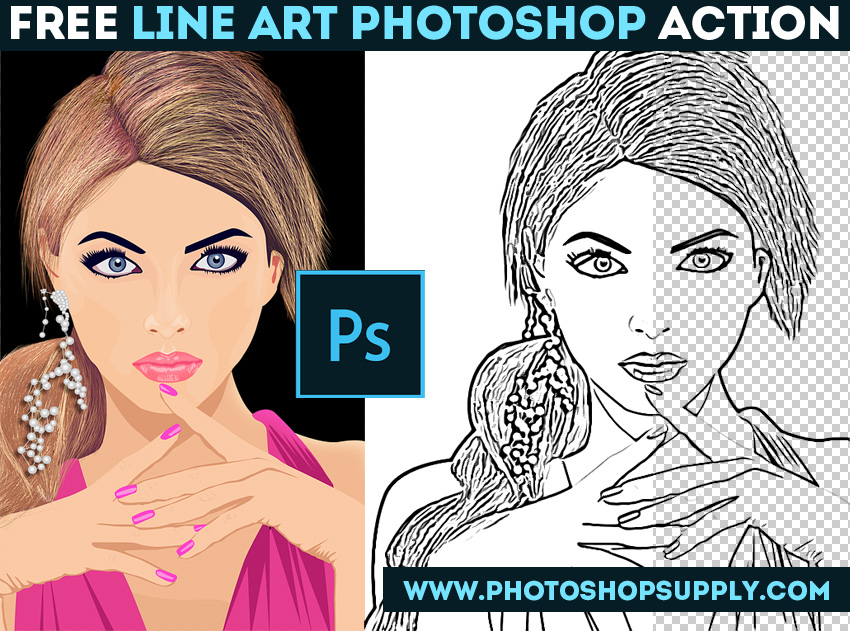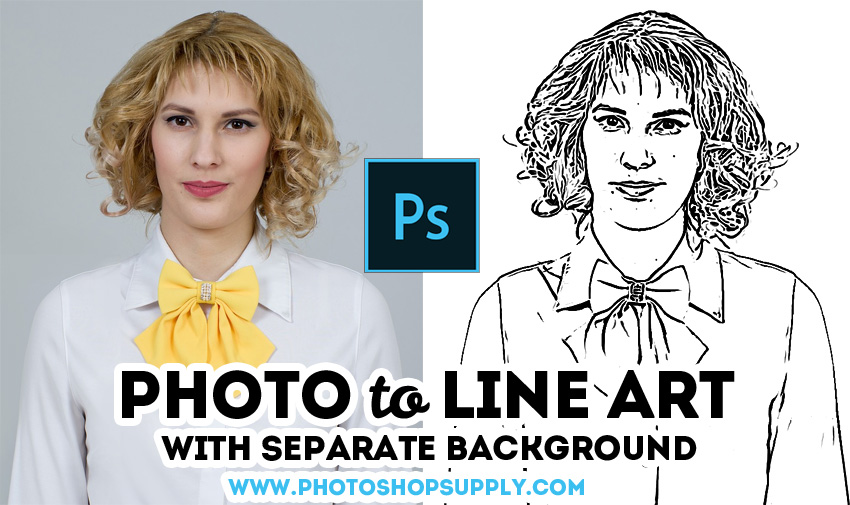 How to do clean line art using a free Photoshop action. Convert photo to line drawing using Photoshop.
Have you ever wondered how to do linework in Photoshop? The answer is quite simple. You can draw the lines by hand using the Brush Tool or the Pen Tool for better precision.
A more quick solution to make lineart in Photoshop is to use the Photocopy filter combined with other adjustments like Levels.
Free Line Art Photoshop Action
If you want an even more quick method to convert photo to line drawing you can use this free Photoshop action.
The pack contains two actions:
one action for creating a line art from a photo or a graphic image. The action turns any colored image into a black line drawing. The black lines are separated from the background so you can change the color of the white background and the color of the black lines.
one action for creating clean line art from a scanned image of a drawing or sketch.  Use the action to separate scanned lineart from the background onto its own layer, so you can color underneath.
I saw many people asking how to separate their lineart from the background, or how to clean a line art drawing. With this action you obtain clean black lines on a transparent background.
Remove the background of a line art is now really easy, just with 1-click!
How to make lineart from sketch in Photoshop if you don't have drawing skills? How to convert a photo to line drawing in Photoshop easily?
Remove White Background In Photoshop Using This Action
How to separate lines from background? How to remove background from a scanned image using Photoshop?
Yes, all these questions are solved simply by downloading for free and using my Photoshop action.
To learn how to make a drawing transparent in Photoshop or how to remove white background in Photoshop is not a very easy thing to do, especially if you are a beginner. You have to make a lot of manual adjustments and to use filters.
If you have drawings or hand-drawn sketches, you might want to have the black lines on transparent background. Scanned images with transparent background are really useful, especially if you want to change the background.
Create transparent line art with this useful Photoshop free action, that I hope you will enjoy using!
About Photoshop Actions
If you've never used Photoshop actions before and you are unsure how to use them, please take a couple of minutes and check out these great resources:
How To Install Photoshop Actions
How To Use Photoshop Actions
Because they save a lot of money and time, Photoshop actions are really popular among graphic designers.
Item Details
This freebie contains 2 Photoshop actions to create line art with separate background.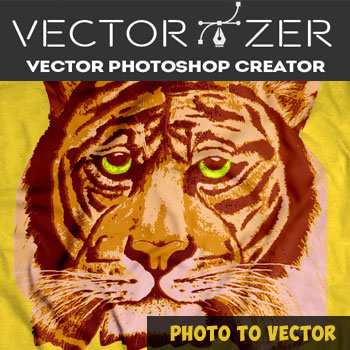 DOWNLOAD THE VECTOR PHOTOSHOP ACTION
Do you really like this item? Don't forget to Share! Thank you 🙂