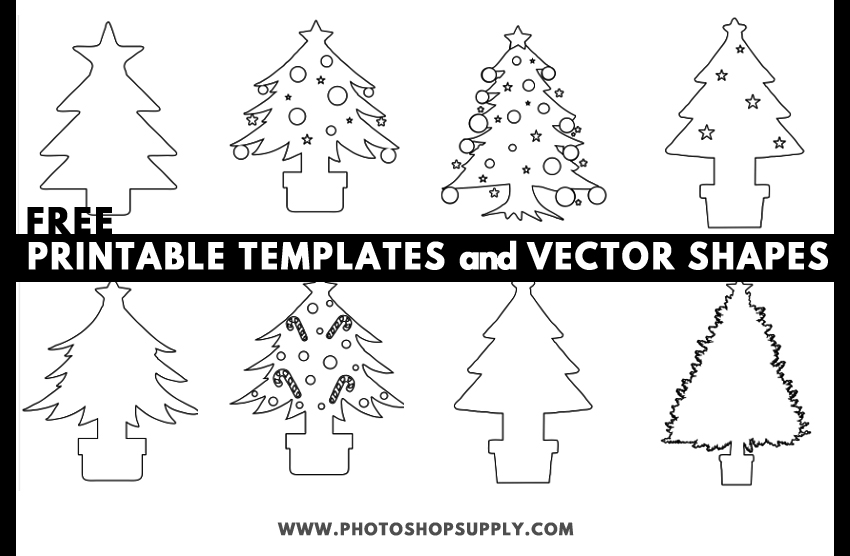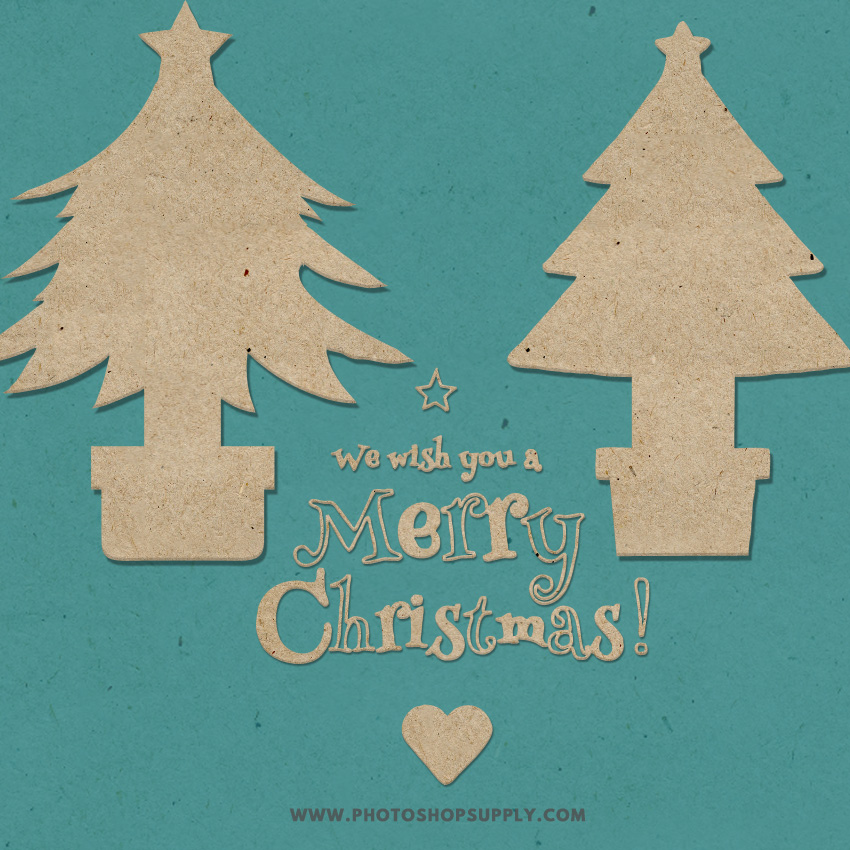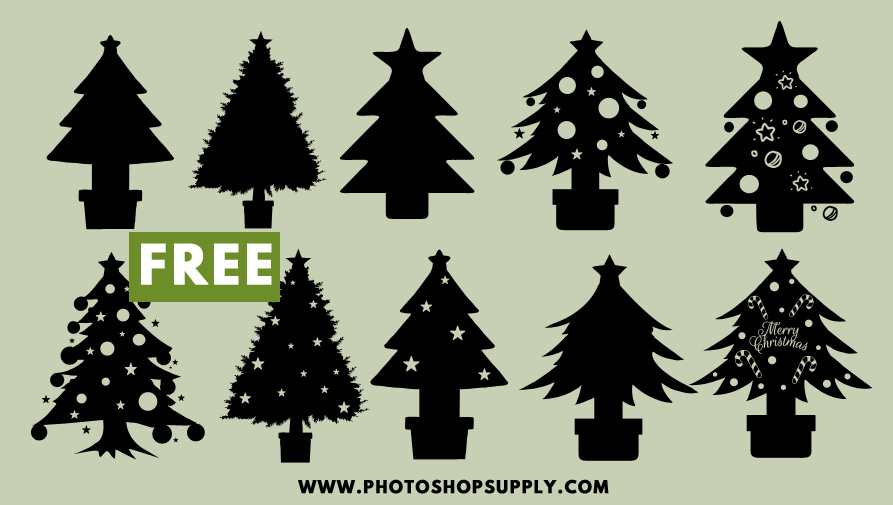 10 Christmas Tree Shapes (CSH file)
Download these cool ★ Christmas tree vector shapes for free and use them in your graphic design projects.
This set includes 10 Christmas tree vector shapes that you can use in Photoshop. You can convert the Photoshop custom shapes file to SVG. The shapes can be used also in Illustrator.
Simply download the CSH file and you have some cool vector shapes for creating Christmas cards. You can use these Photoshop Christmas shapes in all kind of graphic design projects like flyers, posters, website templates, greeting cards, etc.
The Merry Christmas text that you can see in the preview is also included in the CSH file as vector shape.
8 Christmas Tree Template Included (PNG files)
The pack also includes 8 printable Christmas tree images in PNG format(30x38cm, 300dpi). Print out the Christmas tree template and decorate for craft projects.
If you are looking for some free Christmas tree outline printable, you will find these shapes quite useful.
How to load and edit vector shape in Photoshop?
After loading the CSH file in Photoshop (Edit > Preset Manager > Custom Shapes > Load), add the shape using the Photoshop Custom Shape Tool 

.
The Christmas tree shape was drawn in Photoshop using the Pen Tool 

. The Christmas Photoshop shapes are really easy to edit and customize. In Photoshop edit shape after drawing using the Convert Point Tool

, the Add Anchor Point Tool 

 , etc.
How to change the size of a shape in Photoshop?
The free vector Christmas tree can be resized without loosing quality. How to resize a shape in Photoshop? Easy, press Control-T to modify the size of the vector shape. The Photoshop vector can be used in print materials just like the vector graphics.
About Photoshop Shapes
If you've never used Photoshop shapes before and you are unsure how to use them, please take a couple of minutes and check out these great resources:
How To Install Photoshop Shapes
How To Use Photoshop Shapes
The Photoshop shapes are popular graphic design resources used in vector illustrations.
There are all kind of Photoshop custom shapes like frame shapes, arrow shapes, banner shapes, etc.
Item Details
This freebie contains 1 Photoshop CSH file and 8 PNG files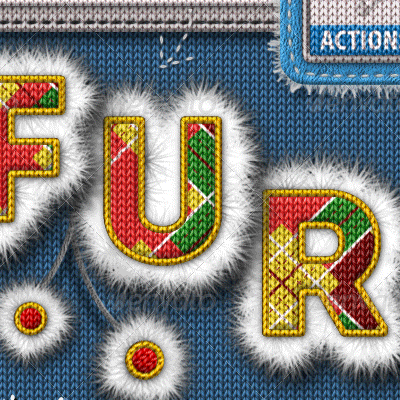 DOWNLOAD THE FUR KNITTED ACTION
Do you like this item? Don't forget to Share! Thank you 🙂