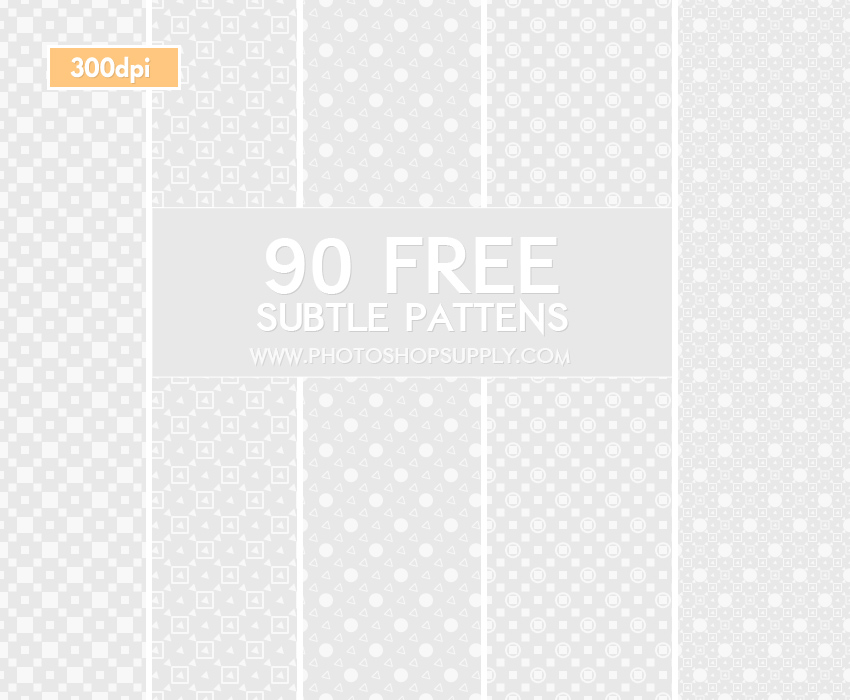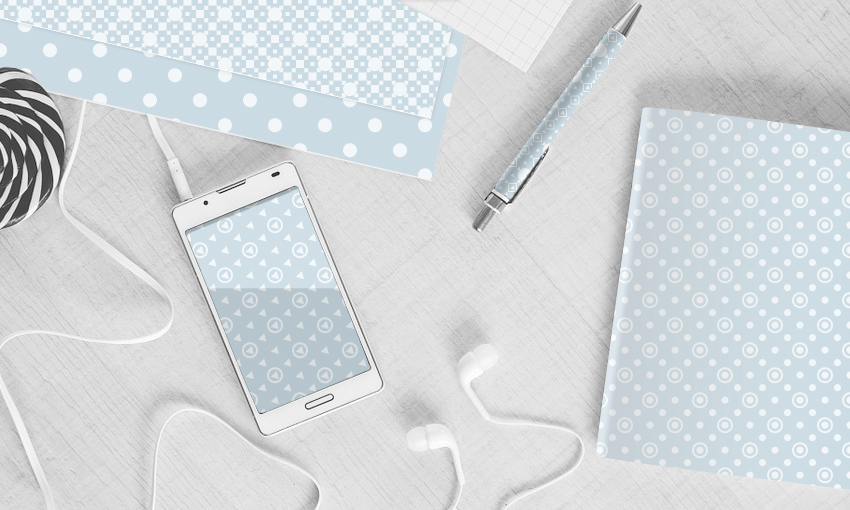 Free Subtle Patterns for Photoshop
Download this set of 28 free Photoshop subtle patterns and use them to create simple seamless backgrounds.
This set contains 28 simple line pixel patterns for Photoshop that you can download for free. If you are looking for free Photoshop patterns for commercial use, try our pack.
For creating your own pattern you first have to learn how to make a repeating pattern in Photoshop. I usually use the Offset filter to make seamless patterns.
Photoshop patterns are really easy to use in graphic design projects. For example, you can use it to create pattern backgrounds.
A seamless patterns for your blog is in trend and looks awesome.
There are all kinds of subtle patterns and most of them are made using simple line patterns. Also pixel patterns are really popular. And of course they all have to be subtle patterns with light tones.
What Is A Subtle Pattern?
So, a subtle pattern is one that is clean and simple. It can have thin lines, subtle flowers, pixel shapes, etc. A subtle pattern has light tones of gray and white. But, it can also have other color tones as long as the patterns is not that visible.
A seamless pattern that with a simple and clean design is perfect for all kind of projects. Use it for web design, for greeting cards, for banners, flyers, templates, backgrounds and so on.
Online you can find a free pattern maker to make your own patterns.
Create a light pattern background in just a few seconds. Often the website background patterns are simple and with neutral and light colors.
In this pack you will find two color versions: a light gray and a light tone of blue. If you want to create a subtle pattern yellow for example, use a Gradient Map in Photoshop.
How To Use A Pattern In Photoshop?
To use the patterns in Photoshop you first have to load the PAT file using the Preset Manager.
Ones you've done that you can add it as Pattern Overlay using layers styles. Or, you can use the Pattern fill layer.
You can find more details about Photoshop patterns in the section below.
About Photoshop Patterns
If you've never used Photoshop patterns before and you are unsure how to use them, please take a couple of minutes and check out these great resources:
How To Install Photoshop Patterns
How To Use Photoshop Patterns
The Photoshop patterns are popular graphic design resources used to create backgrounds or to add texture to text, objects, etc. There are all kind of Photoshop patterns like floral patterns, wood patterns, paper patterns, pixel patterns, etc.
Item Details
This freebie contains 1 Photoshop PAT file(patterns) to create subtle backgrounds in Photoshop.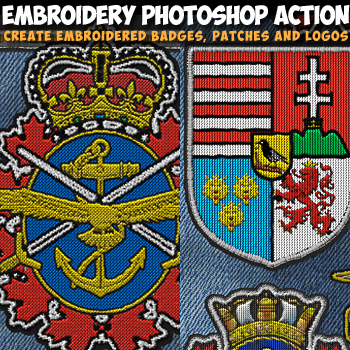 DOWNLOAD THE EMBROIDERY ACTION
Do you like this item? Don't forget to Share! Thank you 🙂